Humans are visual beings and most of the information we consume and interpret is visual....that's why pictures are so important....
These days, pictures are worth much more than a thousand words. Why? People process visual information such as pictures, images and graphics exponentially faster than they process textual information. Images convey meaningful messages. Good visual imagery stands out and gets remembered. Strong visual content helps to share information and get closer to our customers. By focusing on images that are engaging, meaningful and effective, we will make more of an impact.
Wood floors
are more popular than ever!
Wood
is well-known for its natural beauty and its durability.
Hardwood
offers classic good looks that can match and harmonize with any architectural theme or interior design.
Hardwood
now is available in a vast range of colors, textures, and types. From the popular imported species such as Brazilian cherry, Santos mahogany, and Australian cypress to domestic ones such as maple, pine, and walnut. Every species has its unique characteristics which allow you to truly express your own personal decorating style.
Hardwood
is one of the most strong and durable flooring products available, with so many choices, you're sure to find a
wood floor
that fits into your home. Browse through our gallery for some inspiration to pass on to your own home.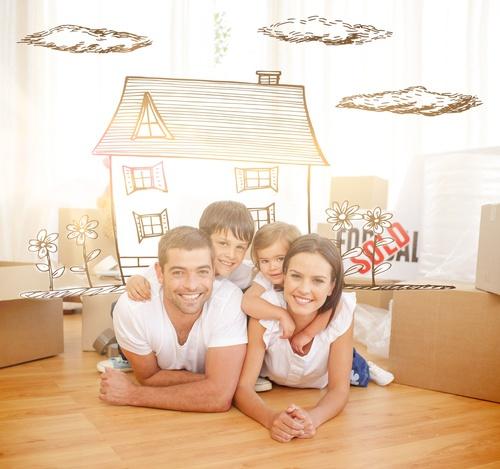 Residential
Martinez Wood Floors Inc. have more than 15 years of experience doing residential wood floors. We have provided quality wood flooring to designers, architects, contractors and homeowners.Our company has been selected to work on some of the best-selling luxury residential developments in South Florida, including Coral Gables, Miami Beach, and Fort Lauderdale. The company's dedication to building its relationships, commitment to client satisfaction and efficient work time are just a few reasons why clients continue to trust the work of Martinez Wood Floors Inc.
Martinez Wood Floors provides hardwood floors installation services throughout Miami and South Florida, offering free estimates while giving professional and impartial advice. Customers will get a top quality installation by our experienced flooring professionals without unexpected extra costs and with minimal disturbance.
Our team of professionals will take care of everything, so you don't have to worry about a thing.
We will install all types of wood floors of all, solid, engineered hardwood flooring, and laminate. Every aspect of the process from sub-floor preparation, installation, finishing touches and ongoing maintenance is dealt with in a truly professional manner.
Hardwood Floors Installation Projects
Wood Floor Sanding, Renovation and Restoration Service
If you are looking to restore existing
wood floors
to its natural beauty, our company
can provide the expertise you require. We can renovate all types of
hardwood floors
and carry out the necessary specialists to bring back the beauty of the floor. Our
hardwood floor refinishing process
consists of:
Professional floor inspection.

Replacement of damaged, rotten or missing wood flooring with matched wood and fixing loose floorboards.

Gap filling.

Precision floor sanding quickly, efficiently and DUST FREE.

Staining your wood floor, to achieve the most suitable color.

Application of high quality environment friendly finishes, such as Water based Bona or Hard Wax Oil, which combine healthy living for your family and maximum protection of your wood floor.
We offer a variety of finishes, including oil, wax, polyurethane and water-based in a choice of mate, satin or gloss. We also provide the option to stain the floor, to achieve a different appearance. We prefer to use top quality water-based finish that are environmentally friendly and do not give off noxious smells when applied. These finishes are very hard wearing and does not chip or peel. They are also low maintenance and do not need to be waxed or polished and does not stain. At all times there is minimum disruption and mess, we use specialist machines with a 95% dust collection rate, so there is minimal impact on the rest of your home while we are restoring your floors.
Our craftsmen are trained to the highest standards and we ensure premium work at all times. We have restored all sort of hardwood flooring, varying in wood species, design and size. We have even brought floors over a century year old, back to their magnificent glory.
Like many trades, refinishing a hardwood floor looks easy when carried out by skilled professionals who have spent years learning their craft. Always hire a professional to take care of your wood floors. By using the correct tools and products, we can guarantee an immaculate finish and proper protection for your floors for many years.
Hardwood Floors Refinishing Projects
The Saint Hotel in Key West, Florida
Martinez Wood Floors offers specialized quality hardwood flooring services including installation, sanding, refinishing, repairs, and custom designs throughout Miami, Miami Beach, Coral Gables, Pinecrest, Doral, Kendall, Cutler Bay, Homestead, Hialeah, Hialeah Gardens, Miami Gardens, Hollywood, Fort Lauderdale, and Miramar. We use the highest quality materials/finishes and are always up to date on technological advancements in the wood flooring industry. We target contractors, designers, corporate clients, and homeowners in the South Florida area. Our goal is to meet our client's budget and timeline while exceeding expectations.

© Copyright Martinez Wood Floors