If you want to remodel your home and go for a high-fashion look, installing hardwood floors is a wonderful way to do so. Hiring a professional flooring contractor to do the job is very important. Licensed contractors will follow the standards of the wood flooring association to ensure the safety and security of their customers.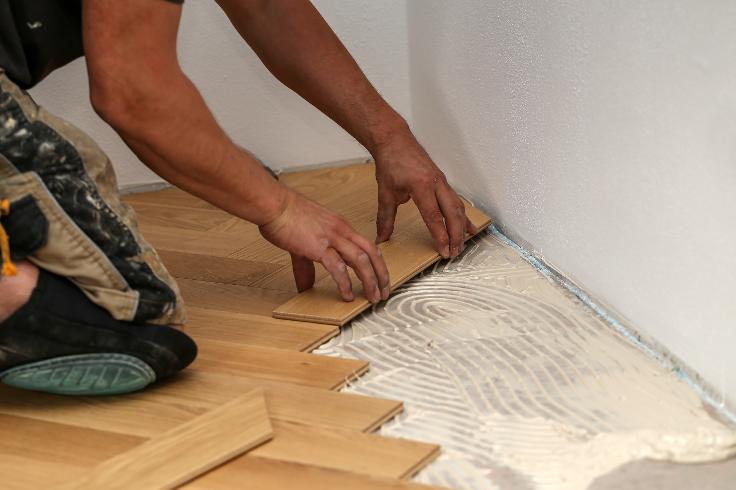 Martinez Wood Floors is dedicated to provide you with a great experience and high quality level of wood floors installation. If you're thinking about upgrading your home, installing hardwoods are a great choice that come with a long list of benefits. If you are looking for a floor that provide timeless beauty, increase the value of your home, are easy to clean, and designed to last for many decades, then it's hard to go wrong with wood floors. Give us a call to help you with your installation process! It will be easy and you will love it!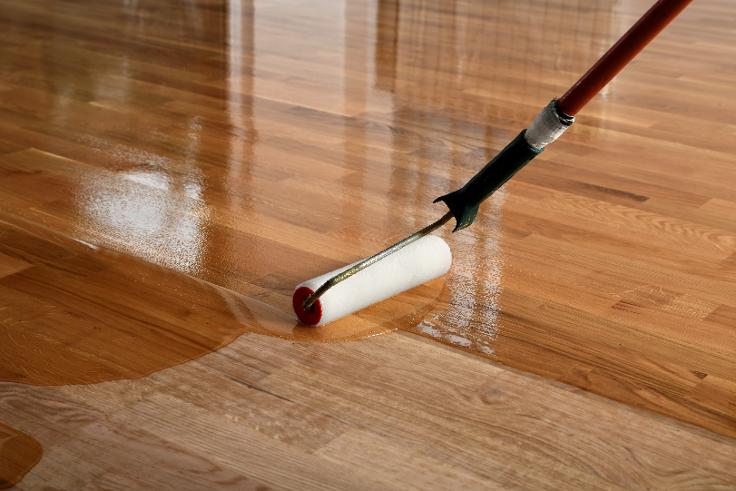 Wood Floors Sanding & Refinishing

Martinez Wood Floors specializes in sanding and refinishing old and new wood floors, hardwood staircases, and custom work. Our main priority is restoring your hardwood floors to the shine and protection they had before. Refinishing hardwood floors takes time, patience, and the proper tools and techniques, but the results can be extraordinary. We can give you the tips and tools you need to keep your wood floors looking beautiful. Contact us today to get a Free Estimate

We do Hardwood Floors repairs on solid and Engineered wood floors. We assure our customers that their floors are on the capable hands of professionals. Our team can handle most wood floors repairs depending on the project.
The professional team here at Martinez Wood Floors
can help you complete your project
on time and on budget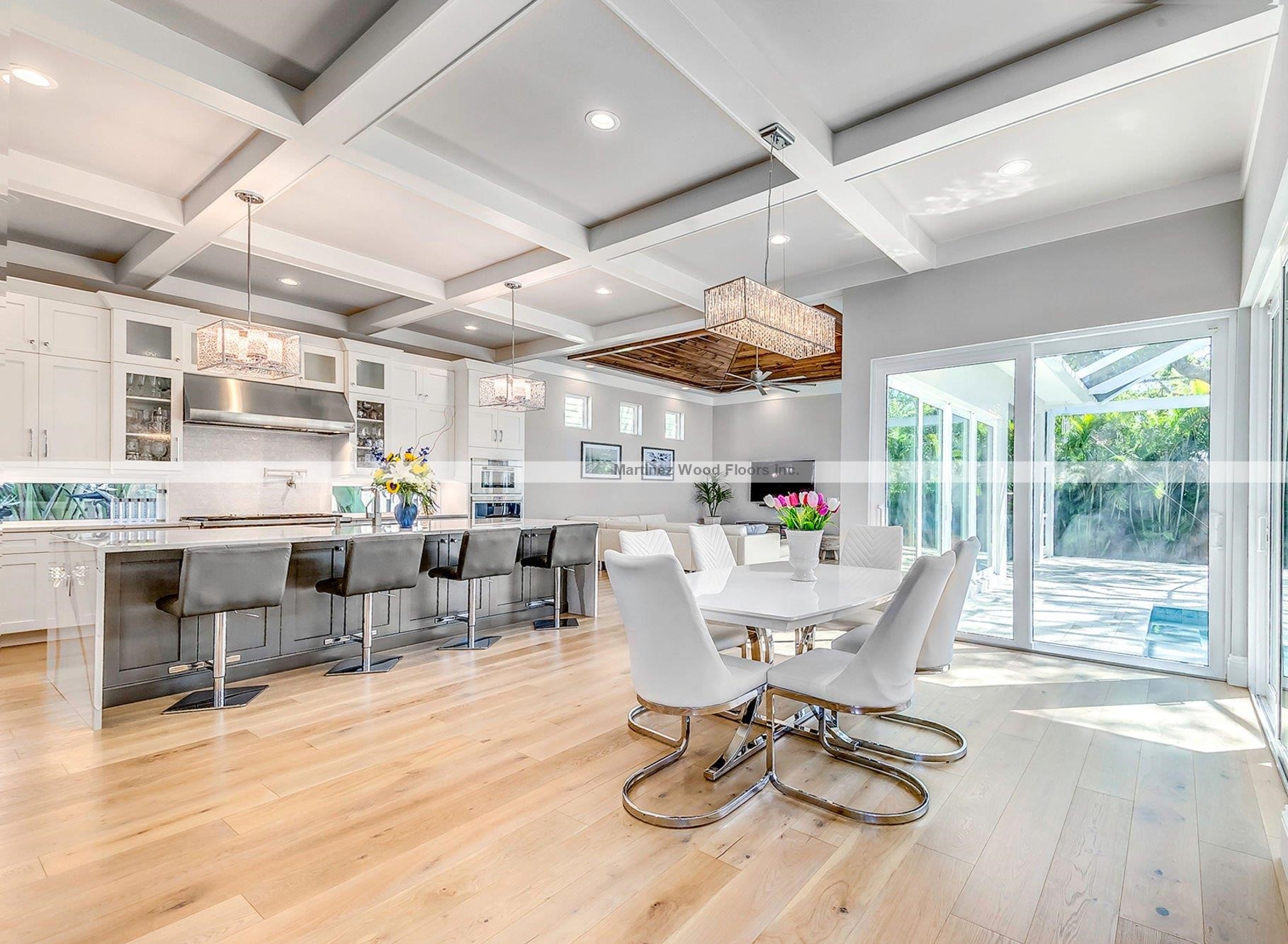 Wood floors not only add a touch of elegance to your home, but also a bit of warmth. Many homeowners believe that having hardwood floors even makes the space look bigger. Whether it makes your home feel more inviting depends on the rest of your décor, but it's an easy way to make a great first impression.
Hardwood floors are easy to keep clean. They can be swept, steam-cleaned, or vacuumed to remove any dirt or debris that has accumulated. Not having to clean very often while still knowing that your floors are not harboring any environmental hazards like dust mites or pet dander is an amazing benefit. What makes wood floors even easier to maintain is the fact that they are significantly more stain resistant than other types of flooring. If you spill something, all you need to do is wipe it up.
Being durable is one of the primary reasons why homeowners choose to upgrade to hardwood floors. One of the main reasons this type of flooring is so easy to maintain is partly due to their durability. Sure, they can get scratched or dented, but it's not easy to do. If you take proper care of your wood floors, the hard surface can last for decades. Hardwood flooring does not trap dust, animal dander, pollen, particulate matter or other common allergens. This means that it's significantly easier to improve your indoor air quality. Wood floors are a must for allergy sufferers.
One of the primary benefits of wood flooring is its versatility to adapt to almost every interior design theme in your home. No matter how often you are inspired to change the paint, wall art, decorative accents or other décor in your home, the floors will always look good and fit your desired theme. In addition, not only will wood flooring not clash with your décor, but you have a wide range of colors, shades, and species to choose from. With real hardwood floors, you don't get a factory pattern that repeats every so often. You get natural beauty available with a variety of shades, swirls, and grains that add character to your home.

Wood floors can be refinished rather than replaced. This is a huge benefit as the cost to refinish is significantly lower than buying and installing a new floor. It is also beneficial because it gives you the chance to drastically change your home without spending lots of money. Or maybe you just bought a house but don't like the color of the wood floors, all you have to do is sand the color off and stain them to your liking. It's as easy as that, and much cheaper than replacing the whole thing.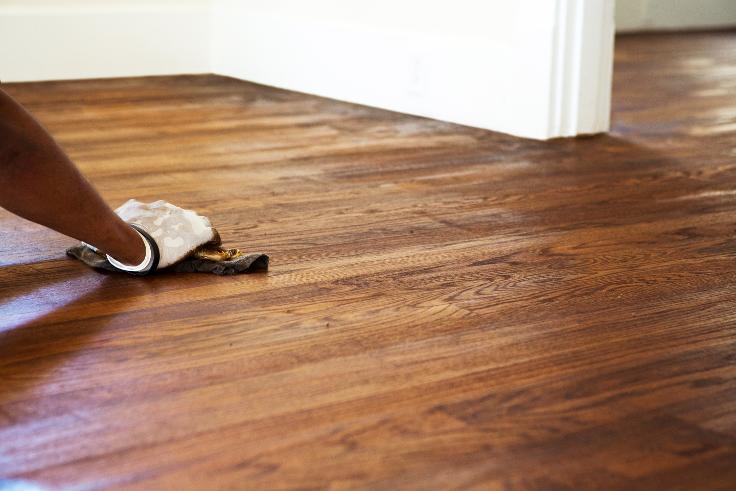 CONTACT US
SCHEDULE YOUR ESTIMATE
For an honest and transparent quote on the cost of your wood floors project. A sincere and caring customer service to answer all your flooring project concerns don't hesitate and reach out to our team today.

Our hardwood flooring experts believe passionately in educating our clients about best practices, so that they can save money and time on floor installation, refinishing, and maintenance. Maybe you've considered refinishing your wood floors, but you've been putting off the project because you have heard that it's messy. Or perhaps you've been dealing with other, more pressing remodeling projects in your home. But, the sooner you deal with the refinishing project, the better. Here's why:
You can make an old, gritty floor look beautiful and almost new again;

You can reduce maintenance/replacement costs;
You can improve the aesthetic quality of the room, making it more livable and increasing the value of the property.
You can reduce the likelihood that the wood might splinter (and slice open someone's bare foot!) or break down and become a harbor for pests like termites
Unless you have vast experience–and the right tools and helpers–hardwood floor refinishing is not a job you should do on your own. It's energy and time-intensive. The multi-step process needs to be done precisely, or you could set the stage for a headache-inducing "redo" of the job. You could even hurt yourself in the process. For instance, if you don't use proper ventilation when you sand, you will aerosolize tiny particles of organic compounds into your ventilation system. This micro-grit can then cause create breathing problems and also coat your cabinets and appliances with filmy dust.

Likewise, you must choose the appropriate stain for the job. The product should:

Mesh well with your type of hardwood

Be appropriate for the wear and tear the floor typically gets
Be appropriate for the average humidity and temperature of the room
Choose the wrong stain or wrong tools for the job, and you will waste a lot of time and money.
Refinishing hardwood floors takes time, patience, and the proper tools and techniques, but the results are extraordinary.


© 2023 Martinez Wood Floors