Installing hardwood floors in your home is an upgrade in all sense of the word. It is an investment in your home as it can increase its value and resale potential. But, not only that, wood floors are also an investment in your family and in your style. Therefore, it is important to select the right option for your family and style taste.
Color aside, how do you go about choosing whether to opt for a solid hardwood floor or an engineered hardwood floor? We're here to lay out the options and give you all the info!
First, let's describe the terms we're working with.
Solid Hardwood Floors
As the name of this classification might suggest, solid hardwood floor is just that – solid. Made from a single piece of natural wood, solid wood floors are synonymous with longevity and reliability. It has been homeowners' favorite floor for centuries.
Engineered Hardwood Floor
Engineered hardwood floor, like solid, is made of 100% natural wood. But, unlike solid hardwood floor, it is constructed in multiple, cross-grain layers. The top layer, or wear layer, comes in a variety of species and colors. Each layer of the core is laid cross-grain, in different directions, and ensures that the structure is highly stable and much less likely to expand and contract when it encounters moisture, humidity, and fluctuating temperatures. Engineered floors are great for our South Florida climate.
Installation
When it comes to installation, engineered wood floors are more versatile. Given the correct environmental conditions, engineered hardwood floors can be installed below, on, or above grade using many different installation techniques (including glue, float, and nail/staple) and over all types of sub-floor including wood and concrete. Solid wood floors can be installed on or above grade using the nail/staple method onto the wood sub floor only.
Design Options & Aesthetic
For both, both solid and engineered hardwood, there are a variety of colors, textures, and species to choose from – from hand-scraped maple to wire-brushed European oak.
When it comes to width, solid hardwood flooring usually comes at a maximum width of 5". Ultra-wide and extra-long planks are extremely popular when it comes to modern design trends. However, this aesthetic is only available with engineered wood floors. This is largely due to the overall stability that the construction of the engineered hardwood plank brings to the floor and can be more resilient to environmental factors.
Cost & Resale Value
Depending on the type of engineered floor, engineered wood floors can cost relatively the same as solid. Additionally, as both floor types are constructed from 100% natural wood, each add value and style to your home.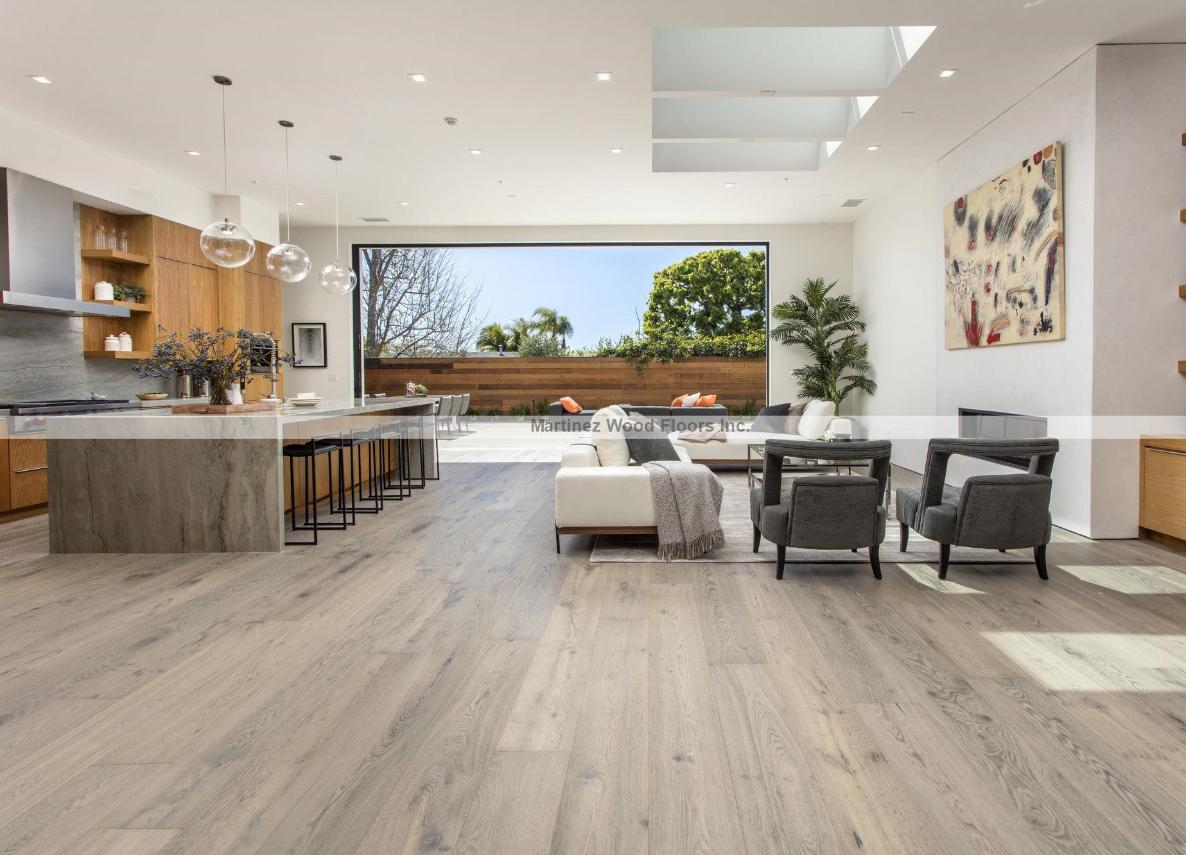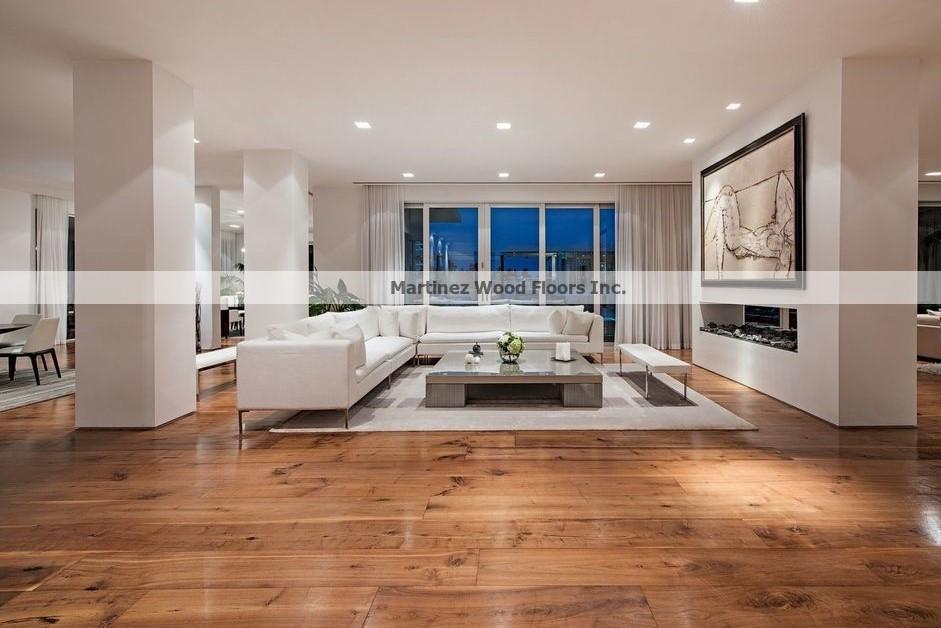 Throughout the years, Martinez Wood Floors has built a solid reputation for being good people to do business with. From a small flooring service-provider, we grew, expanded, and innovated into one of the most important hardwood flooring companies in South Florida, installing, refinishing, and also selling hardwood floors.

Today, Martinez Wood Floors Inc. is proud to announce its partnership with giants of the industry such as: Naturally Aged Flooring, Garrison, Mullican, Armstrong, Bruce, Monarch, Bella Citta, and DuChateu Floors. With unbeatable prices and a more personalized service, we are breaking the rule of the hardwood flooring business.
Connect with us in social medi@
© Copyright Martinez Wood Floors